We know how you feel, J-Law!
Any form of violation will undoubtedly haunt many, what more a sexual violation. 3 years later, Jennifer Lawrence is still not over her the scandal of her nude photos being leaked.
The incident which took place during a breach of Apple's iCloud service has left her paralysed mentally and emotionally.
"I feel like I got gang-banged by the f**king planet. Like, there's not one person in the world that is not capable of seeing these intimate photos of me."
With a multitude of sexual harassment cases surfacing from Hollywood by the day, J-law's privacy violation is another testament to how severe sexual violation issues are in Hollywood. I guess not everything that's glittery is gold, huh.
The actress' nude photos were hacked from her iPhone. She took those pictures for her former boyfriend, the British hunky actor, Nicholas Hoult back when they were together 3 years ago.
When asked whether she will take any legal actions against Apple for the serious breach of privacy, she replied,
"None of that was gonna bring my nude body back to me and [former boyfriend] Nic [Hoult]."
With her reputation for standing up against body-shaming, and as a role model for girls and women around the world for being proud of our own physical looks regardless of our size, the incident has left her completely devastated with her confessing running into bathrooms and sobbing.
Oh no, please don't cry!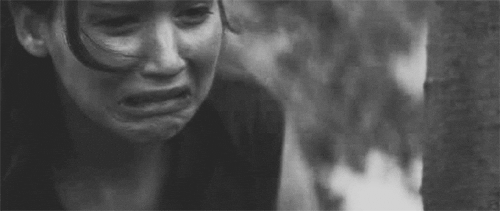 "I felt like an imposter," she sadly admitted.
Nobody deserves to go through such a breach of privacy as Jen did. Though some people are like "well, she shouldn't have taken naked pictures of herself in the first place…", she did this in private. It was meant only for her beloved to see, so stop judging.
We sincerely hope that the digital privacy situation in the US will get better.
J-law baby, hang in there, please! We still need you as our role model!